Prevention is...
Services Offered
Classroom/Small Group Education
Our curricula and/or topical information can be brought to your school, business, agency, or day care.
Speaking Engagements
Staff come on site to speak about topics related to drug, alcohol and gambling prevention. Topics may include information about specific drugs, stress and coping skills and medicine safety.
Information Dissemination
Information table with topics related to drugs, alcohol and gambling at any event and location in Crawford County. Brochures, coloring books, activity books, stickers and games and interactive activities and shared at no cost.
Alternative Activities
Simple activities for kids at an existing event include drug, alcohol and gambling prevention themes.
Student Assistance Program (SAP)
SAP liaisons screen students who have been referred and recommend a variety of services, including a ten-week drug and alcohol education program provided by our SAP In-School Educator.
Curricula Available
Child Care
Elementary
Middle/High Schools
The Prevention Unit at Crawford County Drug & Alcohol Executive Commission, Inc. strives to meet your needs by offering a variety of topics, flexible scheduling, and adaptations to age, ability and other considerations. Many of our services are provided at no cost.
Call us today to discuss what we can do for you!
814-724-4100
Prevention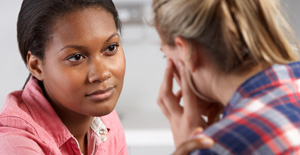 Our Prevention team provides speakers for school and citizen groups, school programs, student assistance, screening, and consultation in county schools, parent education, and peer education training. County residents may request information on alcohol, tobacco and other drugs.