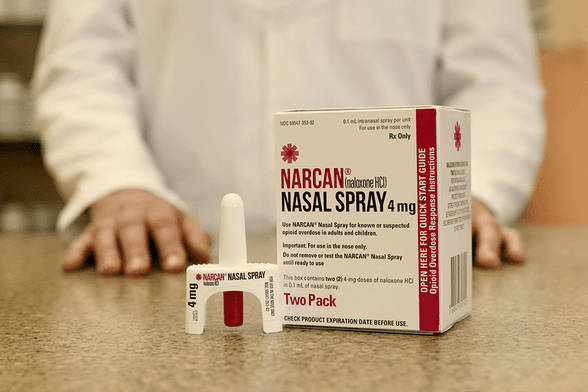 SAVE A LIFE
Request a FREE Naloxone kit today!
Residents of Crawford County can request a free Naloxone kit with two doses of lifesaving NARCAN® nasal spray.
If you reside outside of Crawford County, please click here to request NARCAN® by mail.
To request your kit:
1. Watch the NARCAN® training video. Check the box below you have completed the video. If you are ordering a refill and have already watched the video, you can simply check the box and move on to the form.
2. Complete the form with your mailing information. Your personal information will be kept strictly confidential, and your kit will be mailed to you in plain packaging. Given recent delays in deliveries by the U.S. Postal Service, please be patient.
This program is sponsored by Crawford County Drug & Alcohol Executive Commission, Inc. as a community service and is funded with a Rural Communities Opioid Response Program grant from the Health Resources and Services Administration (HRSA), an agency of the U.S. Department of Health and Human Services. Neither Crawford County Drug & Alcohol Executive Commission nor HRSA are affiliated with any pharmacy or pharmaceutical company.
If you would like additional information or resources, please contact Julia Covert at jcovert@ccdaec.org.
Please Complete Our NARCAN® Request Form