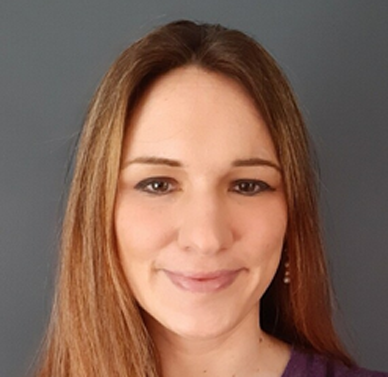 Chere', LPC, MA, CAADC
Treatment Program Manager
Chere began working at Crawford County Drug & Alcohol in 2013, where she furthered her career as an Addictions Counselor and now has been Treatment Program Manager since 2017 where she oversees the outpatient treatment program and provides clinical supervision.
She earned her Master's degree in Community Counseling: Specializing in Adult Counseling in 2012 from Slippery Rock University. She is a Licensed Professional Counselor in the state of Pennsylvania and a Certified Drug and Alcohol Counselor. She previously worked in the mental health field where she provided mental health treatment to children, adults and couples, primarily addressing issues of depression, anxiety, PTSD, and relational issues.
Her areas of interest include: Grief and loss issues, trauma and recovery, substance use disorders, co-occurring disorders, individual and group therapy, codependency, identity development and personal growth, clinical supervision and training,
Approach to counseling: Combination of cognitive behavioral, solution-focused, motivational-enhancement therapy and mindfulness therapy.
My philosophy is that therapy provides the platform to grow mentally, physically, emotionally and spiritually. Counseling is individualized and unique to each individual therefor utilizing multiple approaches and techniques are based upon individual needs.
Lora, MA, CAADC
Treatment Supervisor
Lora has been employed with Crawford County Drug and Alcohol since 2017 as an addictions Counselor and in 2020 transitioned into a treatment supervisor role. She utilizes various strategies to assist individuals to become the best version of themselves using Rational Living Therapy, addressing co-occurring disorders, seeking safety, and counseling those on MAT and teaching individuals how to utilize community resources available. Lora provides a supportive, non-judgmental atmosphere along with holding each individual accountable and decreasing relapse potential.
Lora graduated from Edinboro University in 1991 with a Bachelor of Arts degree in criminal justice and in 1999 she graduated with a Master of Arts degree in clinical psychology. She has been working in the mental health and substance abuse field for 25 plus years. In that time span she has worked in residential, inpatient, partial hospitalization, IOP, and Outpatient programs. She has experience working with children through geriatrics, along with families.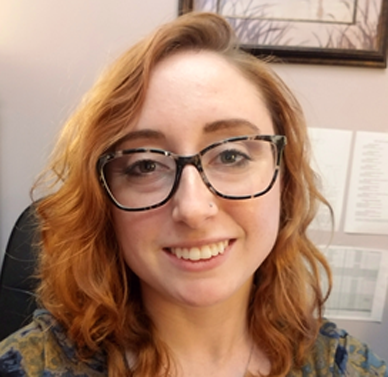 Brittany, MA, NCC, CAADC
Drug and Alcohol Treatment Specialist
Brittany has worked at Crawford County Drug and Alcohol since 2018 as an Addictions Counselor.
She earned her Master's degree in Clinical Mental Health Counseling from Edinboro University of Pennsylvania in 2018. She is working toward licensure to become a licensed professional counselor (LPC) in the state of Pennsylvania. Brittany is a National Certified Counselor (NCC) and a Certified Advanced Alcohol and Drug Counselor (CAADC). She has been working in the human services field since 2011. She has experience working with adults, adolescents, and geriatric populations in inpatient, residential, outpatient, and home-based settings.
Brittany is skilled in assisting with a variety of topics in relation to substance abuse counseling, which can include: addiction, trauma, depression, anxiety, stress management, relationship issues, and relapse prevention techniques.
Brittany is Level One certified in CBT (Rational Living Therapy) and has received training and education in multiple modalities. She primarily utilizes motivational interviewing, cognitive behavioral, and person-centered approaches to assist individuals in developing the skills and knowledge necessary to help maintain a sober lifestyle.
Jenifer
Addictions Counselor
John, MS, NCC, LPC
Addictions Counselor
"I'm not telling you that it is going to be easy, but I'm telling you that it is going to be worth it."
John Force has been employed with the counseling team at CCDAEC for his full first year, having officially been hired in May 2019. He completed a 9-month internship at CCDAEC prior to joining the team full-time. John's Counseling Strengths include Reality Therapy, Cognitive Behavioral Therapy, Solutions-Focused Therapy, 12 Step Focused, Person-Centered Focused, Strengths Focused, Motivational Interviewing, Unconditional Positive Regard, and Group Work.
John earned his Master of Science degree from Walden University in Clinical Mental Health Counseling. He is a Nationally Certified Counselor, is certified as an Advanced Alcohol and Drug Counselor, and has officially earned his Licensed Professional Counselor certificate.
John makes authenticity a priority with anyone he works with, both professionally and personally. Originally from the Philadelphia area, John is a recovering individual himself, with over 7 years of continuous sobriety. Having seen firsthand the devastation and consequences that substance abuse causes, including the jails and institutions that the disease of addiction ultimately promises, John finally found hope, healing, gratitude, and purpose in the rooms of 12-step programs.
John's mission is to be of service to others, as a co-pilot on their own journey of self-discovery, healing, recovery, and the ultimate acknowledgement that redemption is available to anyone actively seeking it.
You are worth it!
Samantha, MA, CAADC
Drug & Alcohol Treatment Specialist
Samantha has worked at Crawford County Drug and Alcohol since 2017 as an Addictions Counselor.
She has earned a double Master's degree in Clinical Mental Health Counseling and Addiction Counseling in 2019 from the University of the Cumberlands. She is working towards licensure to become a licensed professional counselor in the state of Pennsylvania. She is a Certified Advanced Alcohol Drug Counselor since 2019. Samantha has been working in the human services field since 2014 but has volunteered in the field since she was a toddler. This has helped her form a passion to help others. She has worked with children, adolescents, older adults and the adult population. Samantha has provided services in outpatient, inpatient, and home-based environments. She is experienced in doing individuals and group counseling sessions.
Samantha is skilled in providing topics in relation to addiction, depression, anxiety, stress management, relationship issues, parenting skills, relapse prevention and many more. She utilizes a wide range of modalities including motivational interviewing, strength based concepts, behaviorism, reality therapy and a solution focused approach.
Samantha has a passion for helping others to find the strength and skills to better their lives.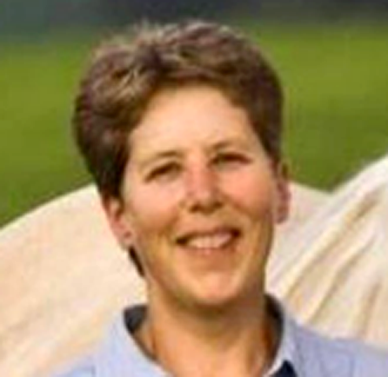 Dee
Addiction Counselor
Dee has worked at Crawford County Drug and Alcohol Executive Commission since 2016. She began working as an addiction counselor in the outpatient and intensive outpatient programs, but later became the jail counselor at Crawford County Correctional Facility.
Dee has worked with youth in a residential setting for several years as a counselor and as an art therapist. She has also worked with adults of various ages, backgrounds and issues including trauma, substance use, depression, anxiety, grief, and self-esteem issues. Dee has spent the last 3.5 years working primarily with inmates.
Dee attended Edinboro University where she earned a Master's degree in Art Therapy and Counseling. She is eligible for, and in the process of completing her application for a registered Art Therapist status through the American Art Therapy Association. Dee has completed the PA state exam for Certified Drug and Alcohol Counselors and has earned a Level One certificate in Rational Living Therapy as well. Dee has completed many other training programs including Seeking Safety and Motivational Interviewing.
Aside from working, Dee enjoys horses and horseback riding and she has owned horses since her youth. Dee also enjoys kayaking, gardening, and her pets.
The Crawford County Drug & Alcohol Executive Commission Can Help
Call (814) 724.4100 to schedule your assessment
24-Hour Crisis Hotline (814) 724.2732